Egregy Hill, Heviz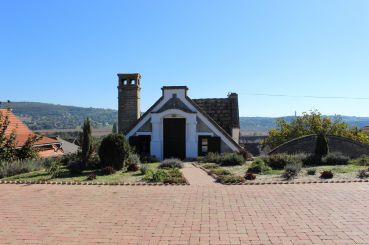 Egregy Hill in Heviz, or rather in the Hévíz region – Egregy, is filled with vineyards, wine cellars and restaurants where you can taste local wine and traditional Hungarian cuisine. The panorama of nearby villages and vineyards opens fron the hill. Come here in the morning to enjoy the dawn and peaceful silence, and in the evening to find out what local pepper wine tastes like.
Hungarian winemaking
Egregy is the main point of the Hévíz wine region – a hill covered with vineyards, wine cellars and cozy restaurants, where you can enjoy all this wealth. The wine yards of the locals are so exquisitely lovely that it is simply impossible to pass by without a couple of pictures or a pair of wine glasses. A true paradise for pepper wine and Hungarian cuisine lovers. Here you will be surprised at the high culture of winemaking that was deeply worshiped by Hungarians for several centuries. By the way, since 1715, there is a law prohibiting the production of low-quality wine in Hungary.
Every autumn a great grape festival takes place on Egregy. This is a good reason to visit Hévíz. If you have very limited amount of time, you should definitely visit the Wine Hill because of the amazing landscapes that open from the top of a grape hill. It is a popular haven among travelers, where you can have a tasty and cozy relaxation.
Attractions of Egregy
The Temple of the Árpád times or the St Magdalene Church stands at the end of Dombföldi Street, which lies along the wine hills, at the very top. It is about 7 minutes walk from the foot of the hill. The first written record of it dates back to 1341. An old monumental cemetery is right behind it.
How to get there
Egregy region is located in about 20 minutes walk from the center of Hévíz. The tourist tram on wheels – Dotto Trains runs here. It drives according to the schedule, which is hung at the bus stops. They are in the center of the city. The cost of one trip is 1000 forints.
There is no other public transport in Hévíz. Also you can rent a bike (free of charge within the limits of the city) in the Tourinform Office in Hévíz (Hévíz, Rákóczi u. 2).
When to go. If you plan to come to the Egregy Hill (you need to go for about 10 minutes from the Roman Ruin Garden) in order to visit one of the many restaurants and try the local wine, it is better to plan a trip in the evening, as far as the establishments in  Egregy start to open after lunch. You can visit the St Magdalene Church in the morning, and at the same time you can admire the wine region from the hill.