Veganeeta, Balatonalmádi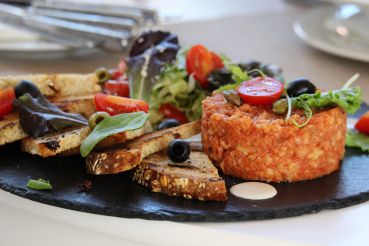 Veganeeta in Balatonalmadi is a cafe with a soul and amazingly delicious vegan dishes. You will like it even if you are a kebab lover. Author's recipes of the manager, Árvai Anita, are just incredible! It's hard to believe that it's possible to cook vegetables so tasty without using butter, milk and eggs!
Anita's story
Anita is a popular blogger with an amazing story. Also, she is an incredibly bright and inspiring person. At 24, she was diagnosed with cancer, and Anita's life completely changed. Her cancer began proving that nutrition is one of the main supports of health. Anita decided to become a vegan. She stopped eating meat, eggs, cottage cheese, yoghurt, honey and much more. The improvement came pretty quickly. The tests showed that she was fine. However, the biggest miracle was the birth of children. For many years, Anita lives without animal products, gluten, refined sugar and alcohol.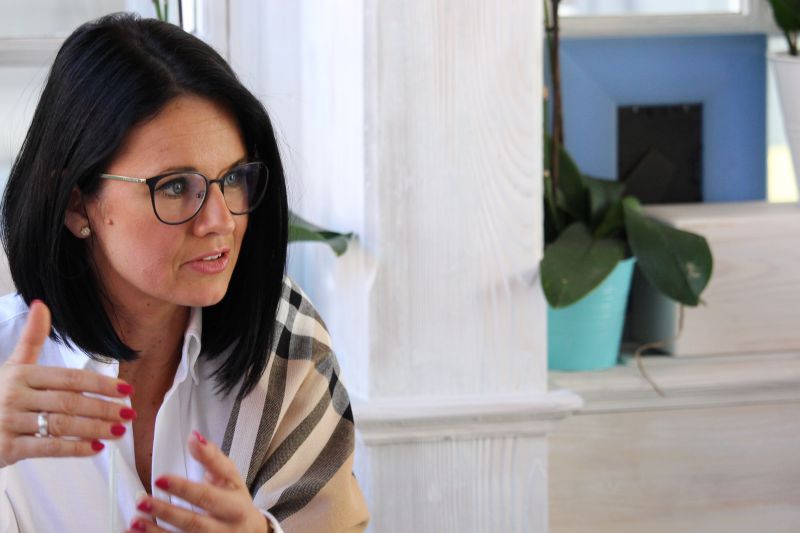 To share her emotions and secrets, Anita started her own blog. It became quickly popular among the hearts of thousands of people. She still keeps up her blog to this day. There, she shares all the new recipes and events of her life. Now, Anita is a happy mother of two sons. Her children are not indifferent to meat, which can be prepared by their grandparents, whereas Anita's husband followed the example of his wife and became a vegan.
History of the cafe
Previously, Anita worked as a lawyer in a prestigious company. However, she didn't feel happy at that job because she worked only for money. For a long time, she was looking for her destination. Now, with great inspiration and eyes glowing with happiness, she joyfully greets the guests in her own cafe. The idea about such a cafe came to her a few years ago. Anita has always liked cooking, and now, she decided to share her recipe for health and happiness with others.
"Veganeeta" was opened in 2018. Anita herself creates the recipes, which are served in the restaurant. She says that the muse comes mostly at night and that she never copies someone else's work. Anita looks at the picture and comes up with her own recipe. Often, she cooks in a cafe and, of course, manages it.
The cafe is incredibly bright and cosy. The elegance is marked in every detail: pretty turquoise watering pots, neat white tables, puppet racks, etc. It's an excellent place for tender photo shoots. It's hard to believe that before, instead of light walls, there was a noisy pub here! Not only vegans come to try vegan dishes by Anita but also meat lovers. The place quickly gained popularity. Of course, the blog helped with it too. Many of Anita's followers decided to meet her personally and visit a cafe.
In winter, the establishment doesn't close, even though many cafes in the tourist village work only in summer. Anita says that she doesn't want to separate from the already trained staff who know how to cook vegan dishes under her recipes.
Cafe's cuisine
Vegan dishes are incredibly delicious! For their preparation, the staff uses seasonal vegetables and organic products. Everything is cooked exclusively from the food of plant origin. Even the creams are made of coconut or almond milk! You won't notice the difference! The bread is only homemade. For baking, they take vegetable analogues instead of eggs.
The restaurant menu is seasonally updated. Our recommendations include tartar, braised zucchini with curry and chickpeas, Indian soup with spices (curry, turmeric, ginger) and delicious desserts. You will quickly feel full but not overstuffed.
Estimated prices:
Main course – about 3,000 forints (about 10 euros).
Dessert – a little bit more than 1,000 forints (about 3 euros).
Lemonade with berries – 750 forints (about 2 euros).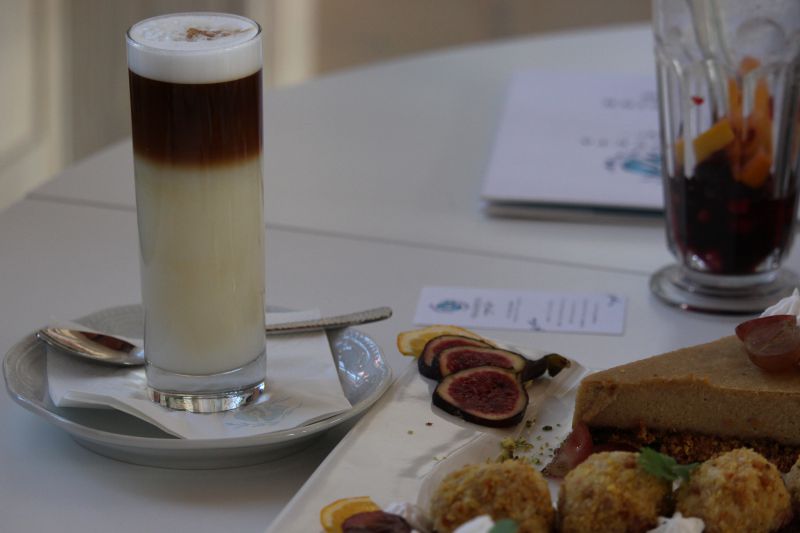 How to get there
The cafe is only 5 minutes walk from the Balatonalmadi railway station and 10 minutes walk from the main city beach.
If you want to use transport, you need to take bus 7355 or 7341. Get off at the stop "Balatonalmádi, autóbusz-állomás stop."
If you use a car, take József Attila út/Road 71.
Opening hours: from 9:00 to 19:00 on Monday, Wednesday, Thursday and Sunday. Friday and Saturday until 20:00. Tuesday is a day off.