Apátsági Rege Cukrászda, Tihany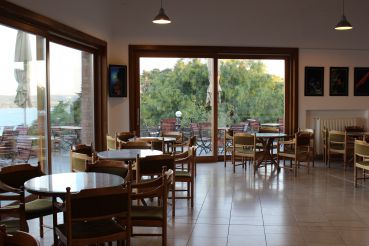 Apátsági Rege Cukrászda in Tihany is a cosy pastry shop with delicate desserts and a panoramic terrace with a stunning view over the Balaton. The restaurant belongs to the famous Benedictine Abbey on Tihany, the main landmark of the peninsula. Only here, you can taste a favourite cake of the prior!
The place has a beautiful indoor hall, where you can sit in the cold season, and a magnificent open terrace. You can enjoy the desserts, admiring the pure azure of Balaton, with the white sails gliding on it. The view is truly fantastic!
The cafe has excellent service, comfortable chairs and summer terrace umbrellas that hide from the sun.
The staff speaks English.
If you are cold, you can ask the waiters to bring warm, cosy plaids. They will help you spend the time while enjoying a cup of coffee on the open terrace.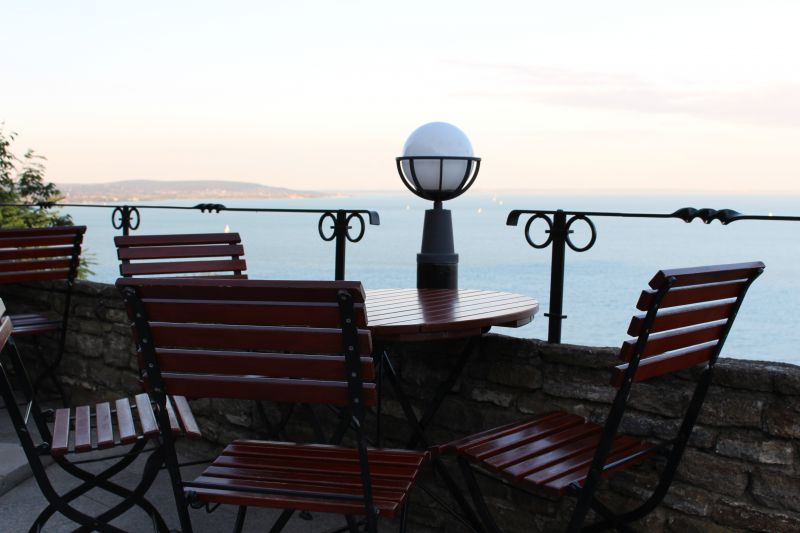 Restaurant cuisine
Most often, people come here for a cup of coffee with great desserts because the pastry shop has a very convenient location. We recommend trying strudel and a Shomloy galushka, which is a typical Hungarian dessert. It is served in original jars.
But in addition to sweet, there are curious treats from the abbey:
Father Gellért's herbs.
Herbal liquors of King András and Queen Anasztazia.
Beer of the Tihany Abbey.
The establishment can boast not only of infusions and desserts. It is worth trying the food of the Benedictine Abbey. After all, the monks have baked cakes, enjoyed coffee and invented a variety of infusions and wines for a long time. Find out more at the Abbey Museum.
Menu and examples of price
Lavender sorbet and lemon ice cream with fresh fruit – 1,790 forints.
Fish soup – 1,200 forints.
Famous goulash of the Benedictine Abbey – 2,200 forints.
Beef with sweet peppers, tomatoes and cheese in a baguette, served with French fries – 3,000 forints.
Pike perch with lavender and green salad – 4,000 forints.
Salmon with zucchini and mint – 4,000 forints.
Croissant – 1,500 forints.
Herbal tea – 650 forints.
Espresso – 590 forints.
Cappuccino – 690 forints.
Galushka – 890 forints.
Dobosh torte – 790 forints.
How to get there
The coffee and pastry shop is located near Tihany Abbey, close to the Tihany Peninsula. It is nice to pop in if you are already in the pedestrian part of the village. From the ferry, you can take a bus 7355. It will take around 15 minutes. Then, you need to get off at the stop "Tihany posta" and walk just a minute.