Elisabeth Bridge, Budapest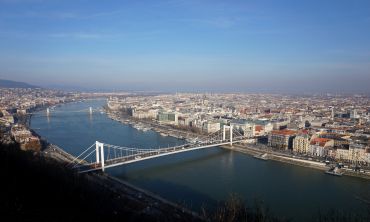 Elisabeth Bridge connects two shores of the Danube. It is located in Budapest and named after a queen of Austria-Hungary -  Elisabeth of Bavaria. The bridge is situated at the narrowest part of the Danube river, and its length amounts only to 290 meters. It was severely damaged during the World War II. This is the only bridge in Hungary that was left unrestored to its original form for a long time. Eventually, it was decided to rebuild it from scratch. The bridge structure was designed by engineering team under the direction of Pál Sávoly. The new bridge was way wider and had a much simpler design. Its opening was held in 1964.
Elisabeth Bridge is especially beautiful after dark when bright illumination is turned on.
How to get
You can get to this place by № 15 and 115 or by tram № 2 and 2а.
Tours and excursions
20-минутный обзорный полет на вертолете над Будапештом после заката.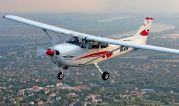 Прогулочный полет на самолете над цетром Будапешта, далее над Сентендре и далее до Вышеграда, облет крепости Феллегвар.