Museum named after Otto Herman (Gallery), Miskolc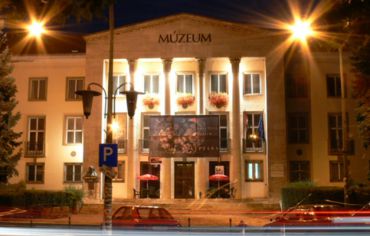 The Museum named after Otto Herman and its Art Gallery in Miskolc is one of the city's main attractions. The museum was founded in 1899 and is named after the famous scientist Otto Herman, whose name, by the way, you will hear more than once in Miskolc. So, in the Lillafüred area, there is a beautiful monument to Otto.
Exhibits of the museum
Almost 500 thousand exhibits are in the museum. Expositions have unique finds of archeology and mineralogy, as well as objects of art, history and ethnography.
The museum occupies several buildings in Miskolc, and also has branches in Borsod-Abaúj-Zemplén County. The central building on Görgey Artúr Street was built in 1952, and in it there are departments of fine art with a picture gallery, a library and storerooms. The library has 30 thousand volumes and contains rare books on technical and natural subjects.
The highlight of the museum is the Picture Gallery, where works of Hungarian painters, created over the past 200 years, are widely represented. For example, paintings by Tivadar Csontváry Kosztka, Pál Szinyei Merse, Munkácsy Mihály, Lajos Gulácsy, Laszlo Pal.
How to get there
The Art gallery of Otto Herman Museum in Miskolc is located on Görgey Artúr, 28. You can get to the place by buses 2, 12, 14, 20, 22, 34, 35R, 44. Népkert stop.
Opening hours: the museum is open from 9:00 to 17:00, except on Monday.